The 10" Super Xmax Woofers
SX10a-1.2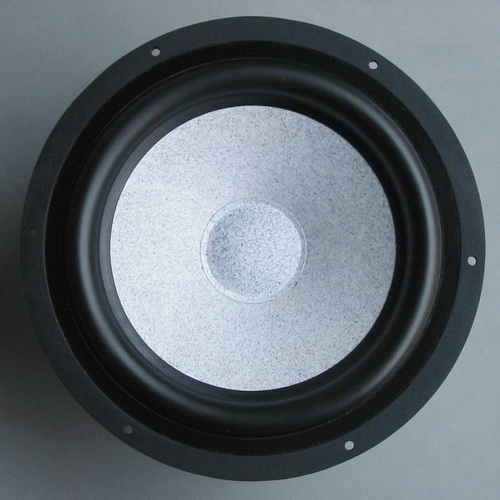 This 10¡° woofer with Mark & Daniel patented SX technology has an amazing 48mm long magnetic field created by very large amount of NdFeB magnets. The high efficiency ribbon copper voice-coil in 18mm length is wired onto a 250¡ãC grade ¡Ó51mm TIL glass fiber former, yields a terrifying ¡À15mm (1.2¡°) linear excursion!
A die-cast aluminum frame, Du Pont Metamax durable damper incorporate with large rubber surround, very tough compound paper cone and dust cap, have been employed for the SX series woofer to proper handle this stunning dynamics; yields an outstanding bass control and 88dB/2.83V/1m at 4 Ohms in efficiency, and over 150 Watts power handling. Every detail has been painstakingly taken cared of with the finest materials available. The SX10a-1.2 unit is definitely rigid and heavy, each weights up to 4.0 Kg (8.8 lb).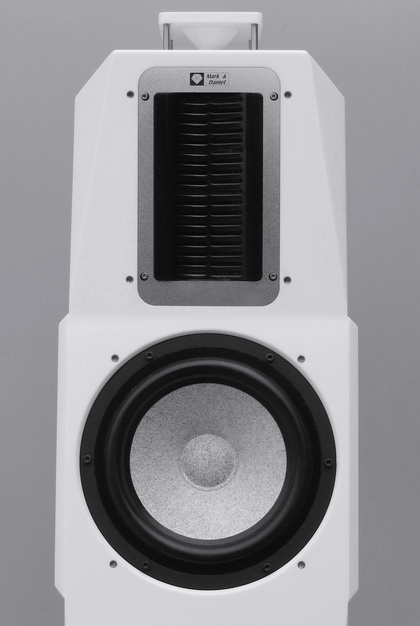 SX10s-1.3
As the most powerful driving woofer ever made by Mark & Daniel to match with their new flagship, the Fantasia-Cello speaker; significant reinforcements have been painstakingly crafted onto this unique SX10s-1.3 driver.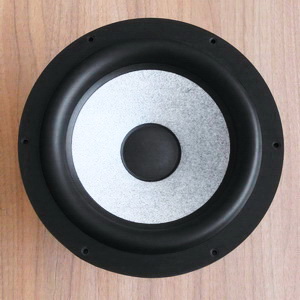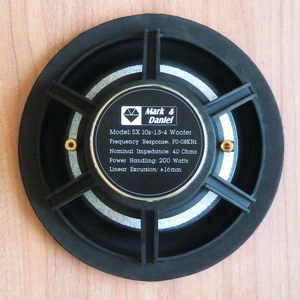 A large rubber surround matching with the tough compound paper cone has been utilized to form a ultra long-throw suspension system incorporating with a 30% extra NdFeB magnetically strengthened motor and much larger iron magnetic loop, plus M&D¡¯s unique QMA (Quantified Magnets Alignment) design; an unprecedented ¡À16.0mm (1.3¡±) of Xmax cone excursion has been achieved on this SX10s-1.3 driver in order to provide even greater output dynamics, and optimized deep bass control along with the very high SPL reproductions under any operation condition.
The SX10s-1.3 unit is extremely rigid and heavy, each weights up to 5.0 Kg (11 lb).