Ultrumax-M2-ST
Double Drive
Monitor Speaker w/ Super Tweeter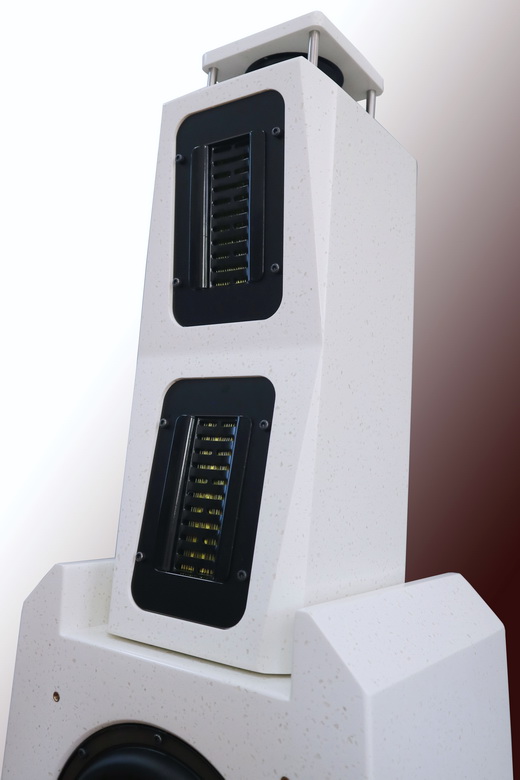 Mark & Daniel¡¯s regular version Ultrumax-M1-ST and the enlarged version Ultrumax-M2-ST speakers are similar in both design concept and basic structure, and they are also as the premium versions extended from the Ultrumax-M1 monitor speaker. The major feature of the -ST speakers have integrated M&D¡¯s famous Omni-Harmonizer super tweeter function on enclosures top; and the new Ultrumax-M2-ST has employed two state-of-art DM-9a super-wideband AMT drivers on the enclosure front so be able to significantly gain a system dynamic and SPL output capability. In addition, the two AMT drivers have been assembled with an included angle that may effectively improve for vertical dispersion characteristic for the system. Ultrumax-M2-ST is therefore, a good choice for hi-end audiophiles using in mid to large audition rooms, as his monitor speaker.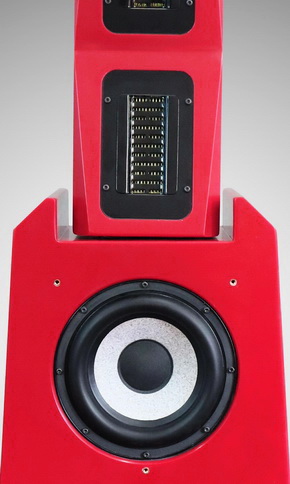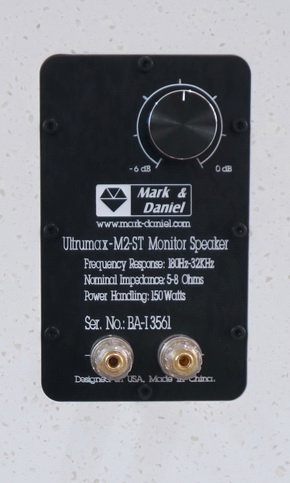 It is the common characteristic for tweeter drivers that their emitting directivity will be sharper/narrower when playback for higher frequencies; people may feel the music some unnatural during audition therefore. Add on the DM-6b AMT super tweeter + cone diffusor with omni-directional (360 degree) scattering; and it is purposely designed to respond only to musical High Frequency harmonics, from 7KHz up to 32KHz, the very high frequency band so it will not affect the positioning when music playback but be able to obtain a more vivid spatiality with the High Frequency harmonics by producing a certain proportion of indirectly HF reflections to the listener. This thereby achieves better acoustic spatiality in the very high frequency band and gains a lifelike ambiance.
* Omni-Harmonizer: http://www.mark-daniel.com/index.asp?ProID=74&table=pr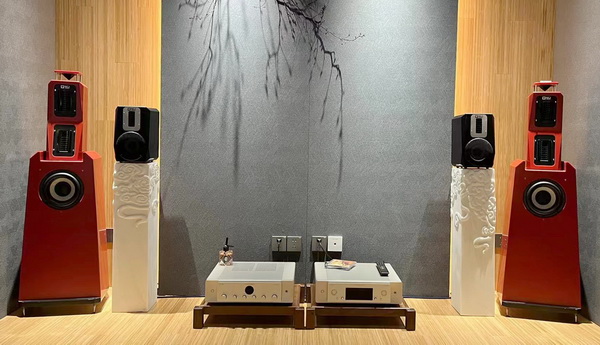 ¡ï Speaker Installation:
For Ultrumax-M2-ST speaker, four installation options are provided:
-Standard bookshelf placement: -M1-ST speaker can be placed as the conventional bookshelf speakers that directly on sound console, bookshelf, rack top, or on a speaker stand.
-Installed on Ultrumax-Stand: the total height of the system is 104 cm (40.9¡±, shown as the photo.
-Installed on Ultrumax-Sub-IIa active deep bass enclosure: the total height of the system is 124cm (48.8¡±).
-Installed on Ultrumax-Sub-IIps passive deep bass enclosure: the total height of the system is 128cm (50.4¡±) then.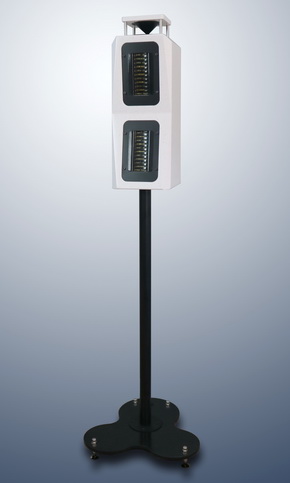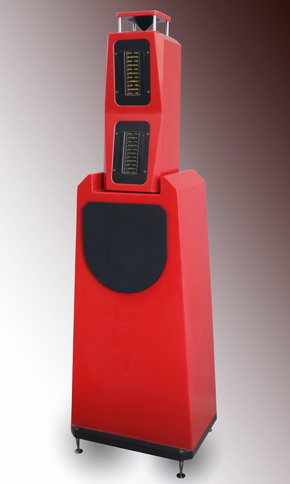 And depending on your own sound system need, there are three M&D deep bass enclosures may be chosen to match with Ultrumax-M1-ST speakers:
-Ultrumax-Sub-Ia (active mode, with one single independent sub-woofer)
-Ultrumax-Sub-IIa (active mode, with one pair of deep bass enclosures)
-Ultrumax-Sub-IIps (passive mode, with one pair of deep bass enclosures)
* Note: Proper Installation for the Cone Diffusor: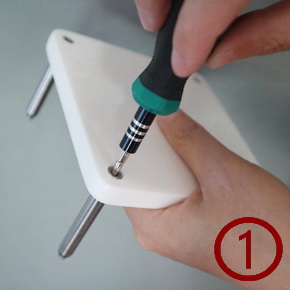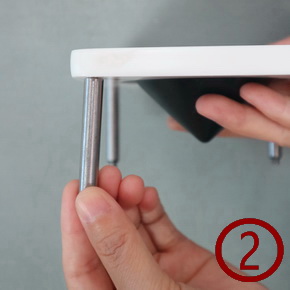 -Pick up the CAM diffusor then use a hexagonal wrench to slightly loosen the 4 screws on its top ¢Ù so the 4 stainless steel posts may be relax a bit ¢Ú

-Insert diffuser¡¯s 4 posts properly into the 4-hole position on the Harmonizer¡¯s top ¢Û
-Firmly press the diffusor with one hand, then properly lock the 4 screws on its top plate with the hexagon wrench ¢Ü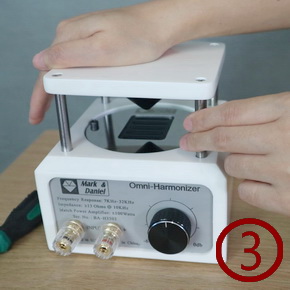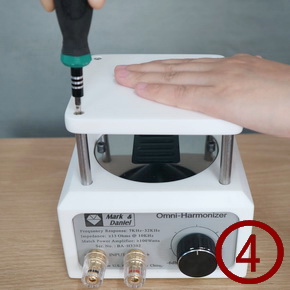 ¡ï Specifications:
Product Description: Ultrumax-M2-ST Double Drive Monitor Speaker
Reference Price: US$ 4,500/pair, for standard colors
Standard Colors: - Phantom White (Code: MD-1011)
- Starry Black (Code: MD-1423)
Freuency Response: 190Hz-32KHz
Nominal Impedance: 5-8 Ohms
Average Efficiency: 84dB/2.83V/1m
Power Handling: 150 Watts
Enclosure Material: Handmade CAM solid surfacing
Enclosure Size: H48.0 xW17.0 xD18.0cm (H18.9¡° xW6.7¡± xD7.1¡±)
Weight (each): 11.5Kg (25 lb)
* Remark:
For critical audiophiles in pursuit of ¡°absolute sound¡± for mid to large audition rooms, we recommend you to test and audition the following perfect match:
Ultrumax-M2-ST + Ultrumax-Sub-IIps

this M&D¡¯s high-end and cost-effective combination, with its unparalleled sound quality, is capable to challenge any top-notch speakers to the market; and it is also a milestone to meet Mark & Daniel¡¯s definition and expectation of ¡°The Sound for Tomorrow¡± !