Muse-Inwall-I Speaker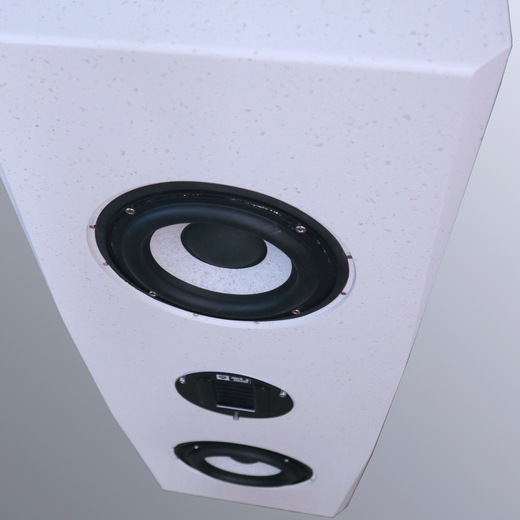 Muse-Inwall-I is Mark & Daniel¡¯s slim-designed, wall-mount (in-wall) speaker applicable for multi-channel audio and/or AV home theater sound systems; due to its high-end CAM (compound artificial marble) enclosure structure with elegant finish, it is also suitable for on-wall applications matching with your interior decoration.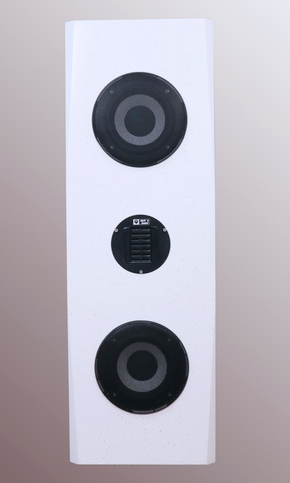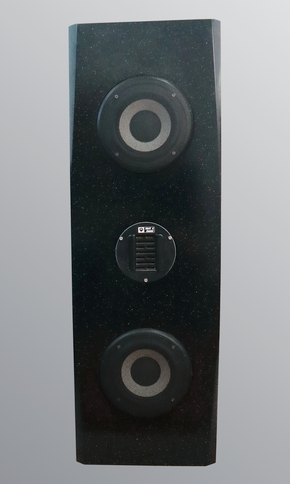 The Muse-Inwall-I speaker is useful for mid-to-large audition room applications, may be used as the left/right main channel and/or center channel speaker with outstanding high-fidelity performance, high C/P value, easy installation and economy properties as well. Based on your space and playback SPL requirements, matching with one or two subwoofers (such as M&D¡¯s Ultrumax-Sub-Ia), a high standard multi-channel audio system with full-scale frequency spectrum, loud and clear playback, and a very high dynamic sound stage may then be achieved.
*Ultrumax-Sub-Ia: http://www.mark-daniel.com/index.asp?ProID=115&table=pr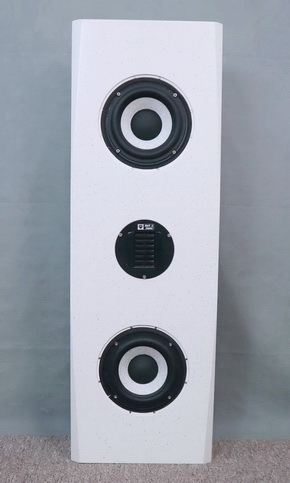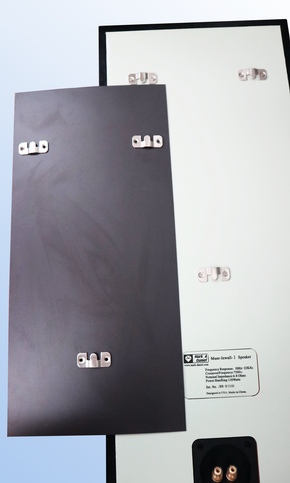 The Muse-Inwall-I slim speaker has a thickness of 13cm (5.1 "). On its back, there are three hook sets to ensure enclosure¡¯s solid and vertical installation; each speaker also includes one perforated installation template which may be directly fixed/glued onto the wall, or punch in pencil to proper install the speaker onto desired position of the wall. Muse-Inwall-I speaker has the following dimensions: H90cm x W30.0cm x D13.0cm (H35.4¡± xW11.8¡± xD5.1¡±); the enclosure with CAM solid surface + beveled edge design has been polished beautifully, also be able to moderately reduce the counteraction effect of the AMT wideband driver. This handmade enclosure of Muse-Inwall-I is quite solid and heavy; each speaker weighs 20.5 kg (45 lbs).
* CAM enclosure:http://www.mark-daniel.com/index.asp?ID=9&table=faq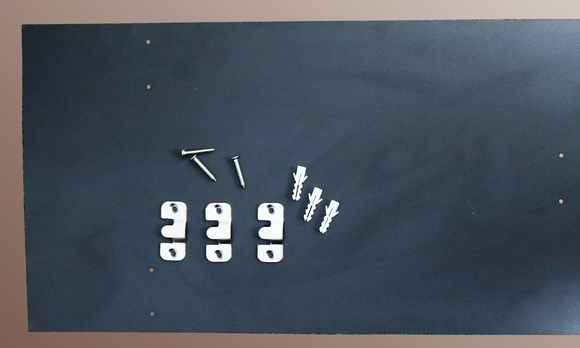 Muse-Inwall-I is a 2-way structured speaker. One M&D¡¯s world leading DM-7b AMT wideband AMT driver has been installed on the middle of the speaker panel; this extraordinary DM-7b is a monitor-grade AMT driver build by a very large diaphragm from the 0.0125mm ultra-thin polyimide subtract which may cover a remarkable 5 octaves frequency ranges (from 750Hz up to 22KHz), be able to ensure the integrality of human sensitive hearing sector, and with a high-resolution, great sound dynamics playback capability that inherited from the AMT (air motion transformer) mode. All these characteristics are far more superior over the conventional tweeter drivers!
* DM7b AMT driver: http://www.mark-daniel.com/index.asp?Proid=28&table=sdr
* Hearing sensitive range: http://www.mark-daniel.com/index.asp?ID=16&table=Phylosophy

On the other hand, two HX-6.5-0.4-4 (or the equivalent) woofers are installed for the bass reproduction, with good linear excursion and power handling capacity; In order to meet the high dynamic sound pressure (SPL) output requirements of a multi-channel audio playback system, Muse-inwall-I enclosure has a sealed design for woofers, the low frequency response is down to 50Hz and has a good Q damping factor for smoothly downward so be able a better match with the collaborated subwoofer(s).
Muse-Inwall-I speaker has a higher 6-8 Ohms impedance characteristic over the conventional M&D speakers which can be better match with most of the multi-channel power amplifiers. An average system efficiency is 86dB/2.83V/1m with 120 watts power handling; high-quality power amplifier not less than 100 watts per channel is recommended to proper drive this speaker.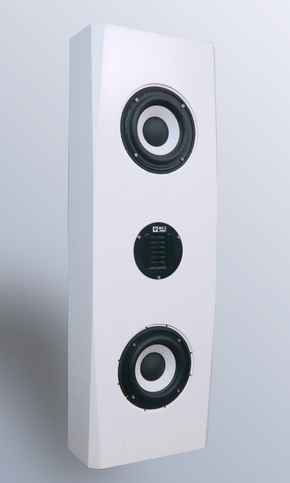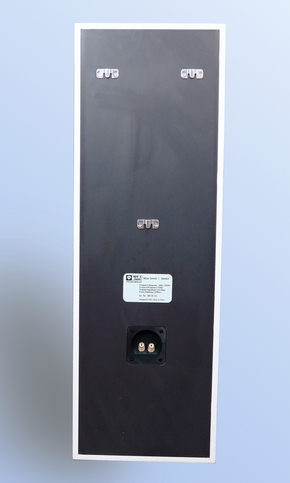 ¡ï Specifications£º
Product Description: Muse-Inwall-I Speaker
Reference Price: US$1,650/unit, for standard colors
Standard Colors: - Solid White (Code: MD1002)
- Starry Black (Code: MD1423)
* Special colors are under request
Frequency Response: 50Hz-22KHz
Two-way Crossover: 750Hz
Nominal Impedance: 6-8 Ohms
Average Efficiency: 86 dB/2.83V/1m
Power Handling: ¡Ý120 Watts
Enclosure Material: CAM solid surfacing
Enclosure Size: H90 xW30.0 xD13.0 cm (H35.4¡± xW11.8¡± xD5.1¡±)
Weight (each): 20.5Kg (45lb)