External Crossovers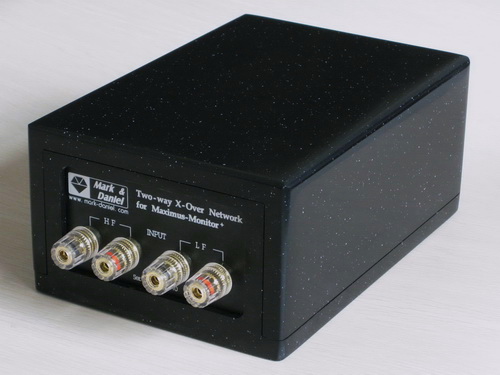 - The 2-way, bi-wire crossovers have been designed to externally match with M&D's –Dir series, the premium grade bi-wire speakers without crossover networks inside, for upgrade to best sound performance.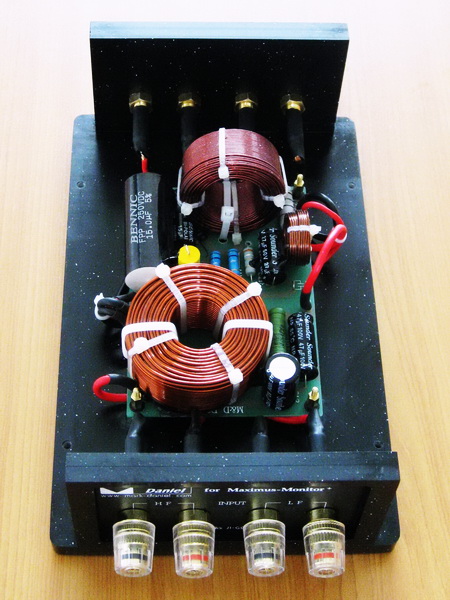 - The external crossover network boxes are handmade of precious CAM compound marble, very heavy and solid; each box sizes to L25.0 xW15.4 xH9.6 cm (L9.8" xW6.1" x H 3.8") and weights up to 4kg (8.8 lb).
- There are two different crossover models may be ordered to match with the corresponding M&D speakers:
♥ External Crossover-Mo, for Maximus-Monitor+(Dir)
♥ External Crossover-Dm, for Maximus-Diamond+(Dir)
- Quality bi-wire cables are recommended to connect the external crossover in between the amplifier(s) and speaker.